...I want to punch you. j/k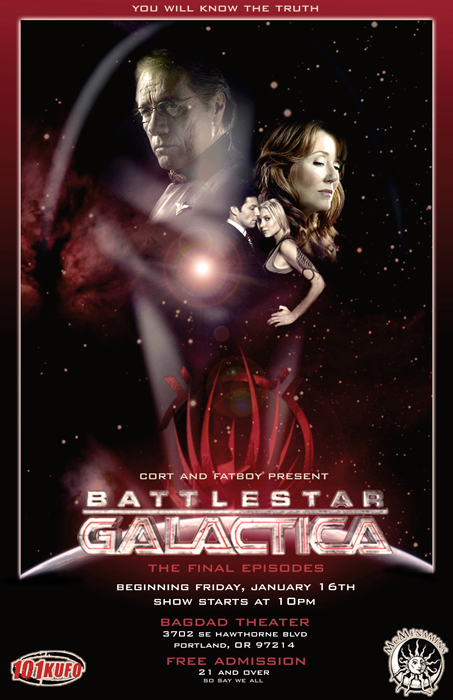 Via friend of the blog anno-superstar:

Cort & Fatboy (who I keep telling you to go listen to on a daily basis) have some great news for you PDX BSG lovers! Every Friday at the Bagdad Theater in Portland, OR, starting January 16th, Cort & Fatboy are gonna have a big, free, Galactica viewing party on the big screen. You gotta be 21 and over to attend because the Bagdad Theater is a brewpub.

Will anyone step up in NY or LA and do this? We shall see.