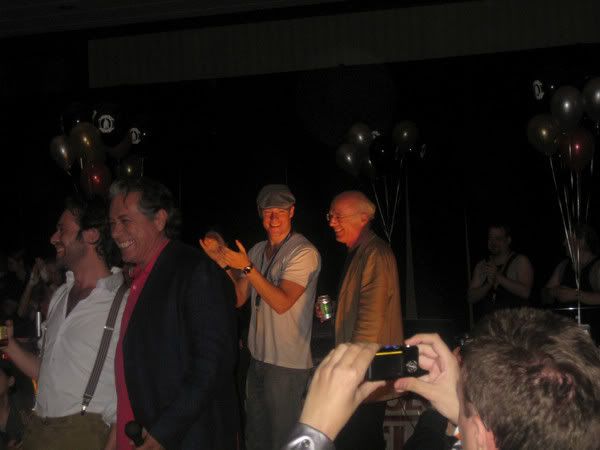 Sorry folks but my "real job that pays actual money" has been mad busy this week, so I am a bit behind on the posting, and sharing collected DragonCon links with you. However, I cannot let another moment go by without sharing the following, which is guaranteed to provide much fandom happy:





- nnaylime's massive collection of panel videos on youtube and for download! Remember to leave comments thanking her, she's a trufan. She's got some other reports up of her con experience on her livejournal, if you're looking for that.

- jettdelirium's wonderful photos and write-up of her experience at the Colonial Fleet party

- bobbarker's glorious party and parade photos

Too fun...no wonder the cast hung out all night!