Here's an update on Katee Sackhoff's role in the slowly unfolding transmedia/ARG for Resistance 2.

Multipleverses got a promotional USB drive at SDCC this weekend that contained all the videos left to date at Project Abraham...as well as the cover of a newspaper with more info about what Katee's character is up to.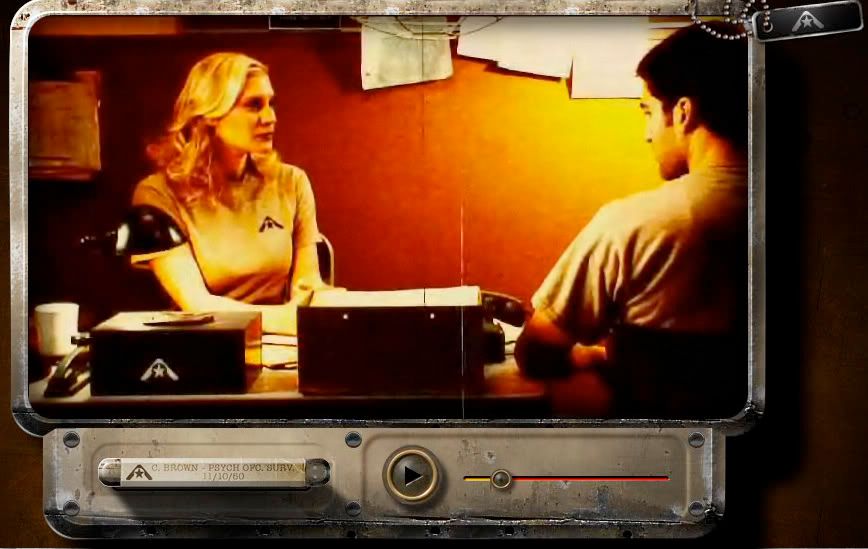 The P.A. site has a lot more information on it now if you click ENTER. Katee is playing the military psychologist charged with choosing experimental subjects in this ARG. She has decided to let "a worldwide network" help her choose...and
voting has just ended
to select the next soldier who will undergo the top-secret treatment. Poke around for a ton of new video and audio footage of Katee.
In addition, two other related sites are now live:
Get A War Job
and
America First America Only
.