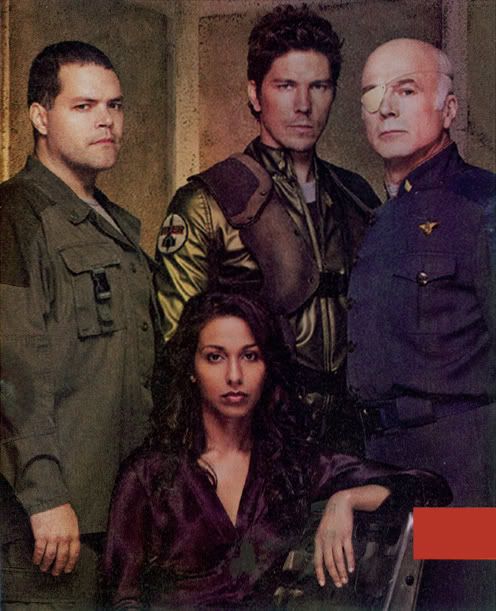 More scoopage on Battlestar Galactica's 4th Season comes this week in the new Sci Fi issue of TV Guide, which has a short preview piece that eager fandom has naturally scanned for our viewing pleasure. For you spirgins out there, I'd rate this one at a 2 out of 10 for spoilers if you've seen all BSG to date including RAZOR. [Hat tip to The Chief's Deck and livejournalist beetlemier for the scan.]

There's a great new photo of the final four out of five (above), as well as a very interesting tidbit about CAPRICA, the BSG spinoff series that both Ron Moore and David Eick had previously said was most likely DOA.


BSG nuts take hope: the dearth of new material brought on by the writers' strike has revived interest in

Caprica

, a fully scripted pilot for a BSG prequel that's been sitting around Sci Fi for over a year. Reports [Mark Stern, Sci Fi Executive VP of Original Programming]: "I just got a call from NBC-Universal. They want us to take another look at the project."

I remain unmoved...yet slightly hopeful.