"I've always said that if a woman can do it better, by all means let her."
– Katee Sackhoff


Wanna see how the journo fangirls cover these con thingies? (Especially a panel called "the Ladies of BSG"?) E!Online's Jennifer Godwin and Chicago Trib's Maureen Ryan show 'em how it is DONE - packed with good deets for us fans. Both also have plenty to say about BIONIC WOMAN. Ryan also discusses fangirl attendance at SDCC, which she eyeballed around 40% at the events she covered. So there.

Fangirl Nnaylime posted a very detailed writeup about her con experience. Nice.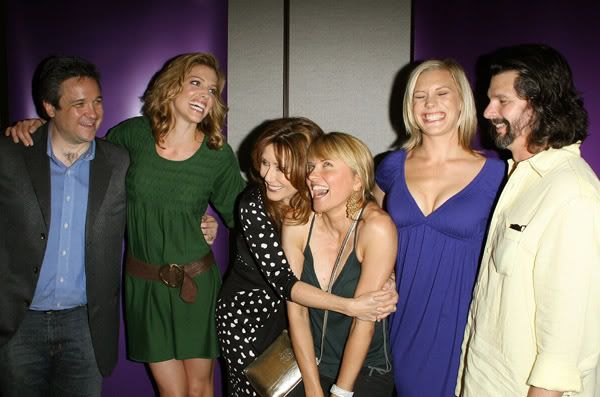 Want photos? Fans are posting tons more as they get home, rest up, and clean out their cameras. Fan dryope found this great press shot off the wires.